Kounta POS Bundle - Epson TM-T82II Ethernet Receipt Printer + Motorola CS3070 BT + Standard Cash Drawer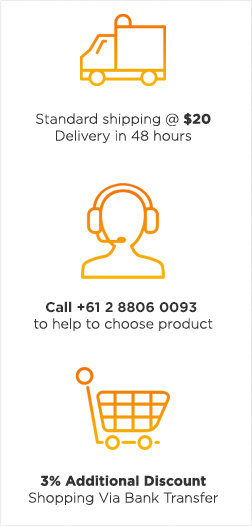 Description
This Bundle Includes :
Epson TM-T82II Ethernet Psu Blk Au Thermal Receipt Printer
Motorola CS3070 BT, 0.5GB, INC. USB CABLE Handheld Barcode Scanner
Standard Cash Drawer
TM-T82II
- The Epson's TM-T82II is a fully featured thermal printer which delivers fast receipt printing speed of up to 200mm/s and is backed by the industry's best-in-class reliability in high volume environments.Auto Cutter. Ethernet. ESC / POS. Epson Dark Grey. Incl PSU, IEC cable and Wall Bracket.With a MCBF of 60 million lines, an auto cutter life of 1.5 million cuts, and fast receipt printing speed of up to 200mm/s, the TM-T82II delivers best-in-class reliability so critical in high volume environments.The TM-T82II is designed for easy installation. Even if it is installed horizontally with its back directly against the wall, its cover can be opened, so no extra space is needed. If the accessory switch panel for vertical installation is used when installed vertically, easy operation is available with its good visibility. By attaching the wall hanging bracket to the bottom, the TM-T82II can be set with its front perpendicularly for installation to other devices.
MOTOROLA CS3070
: KEYFOB SCANNER, BT, 0.5GB, INC. USB CABLE. The innovative Motorola CS Series CS3070 barcode scanners enable enterprises to easily implement 1D laser scanning where either mobility or the cost and size of a traditional scanning device is an inhibitor. The tiny device is affordably priced and fits in a pocket or on a lanyard. The easy to use CS3070 Series requires virtually no training to operate. The highly intuitive simple 2-button interface makes scanning easy. In addition, grooves that guide hand and fingers into the most comfortable scanning position combine with soft rubber trigger buttons to bring comfort to the most scan intensive tasks. the CS3070 offers batch mode as well as real-time bar code data transmission to a host application via a wireless Bluetooth® connection to smartphones, laptops and more.
The
Standard
Cash Drawer is a 5 note, 8 coin cash drawer made from robust steel and designed to withstand even the most demanding point of sale environments. The Standard Cash Drawer comes with an RJ-11 interface and has dual media slots, metal noteclips and a 3 position lock. Available in White or Black. Dimensions 410(w) x 415 (d) x 100 (h).